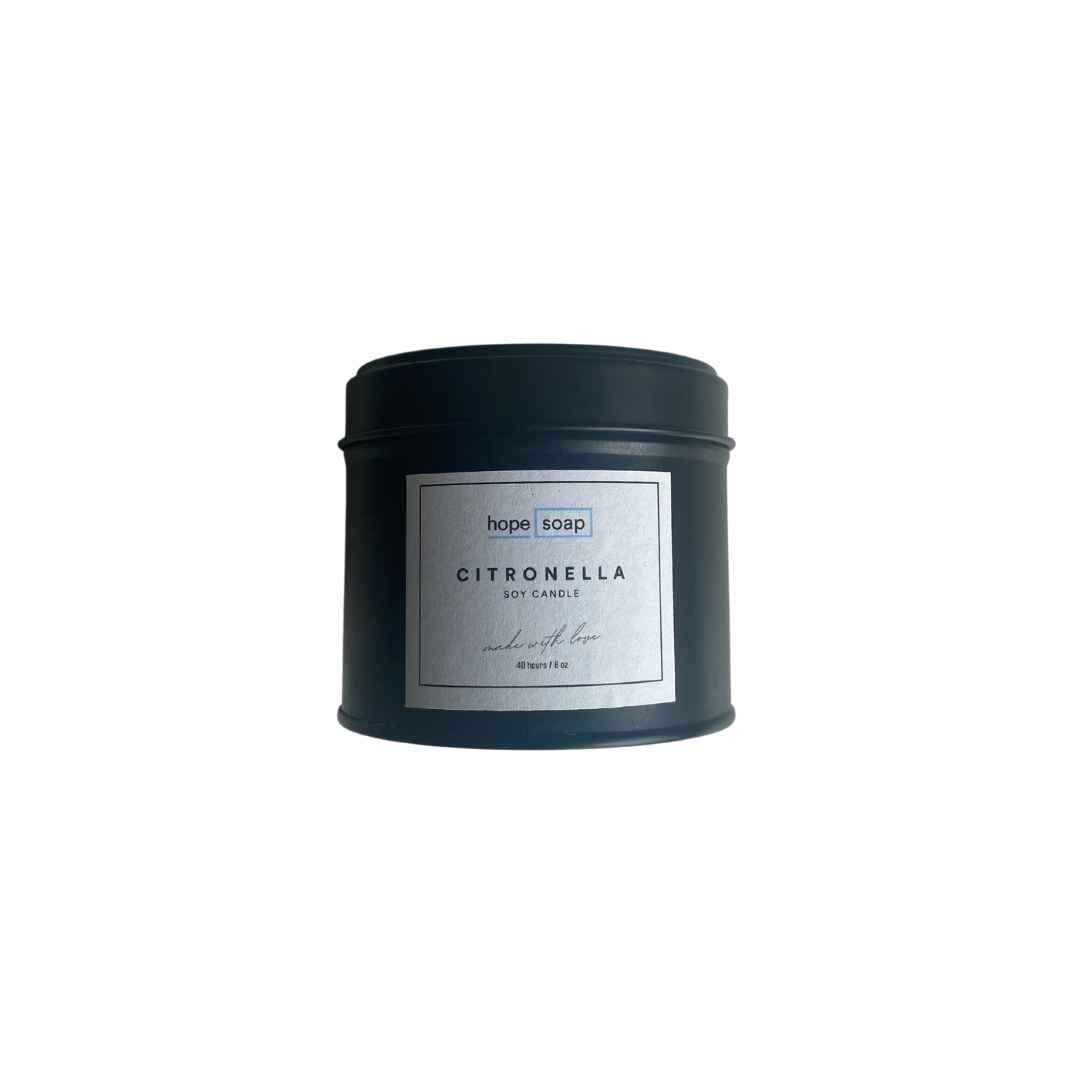 Citronella | Handmade Organic Soy Candle
---
Illuminate your outdoor gatherings with our "Citronella" Handmade Organic Soy Candle.
Infused with the refreshing and invigorating scent of citronella, this candle is your perfect companion to keep pesky insects at bay while creating a warm and welcoming atmosphere.
Crafted with care using organic soy wax, this candle burns cleanly and emits the natural essence of citronella, providing a natural solution for outdoor enjoyment.
Whether you're hosting a barbecue, camping, or simply relaxing in your garden, our "Citronella" candle adds a touch of protection and ambiance to your outdoor experiences.
Light up and repel with the power of citronella, all in a sustainable and organic way.