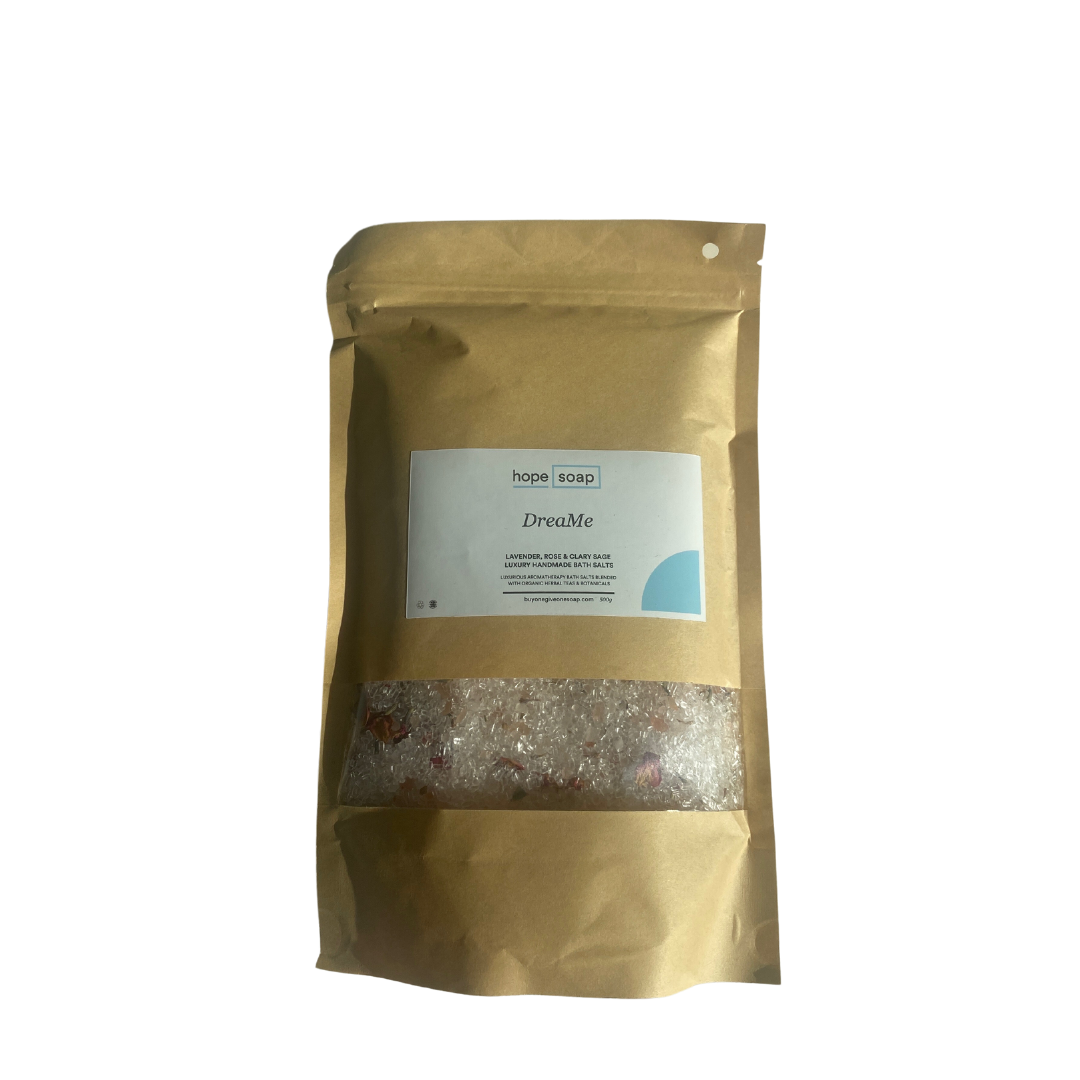 DreaMe | Natural Bath Salts
---
Transform your bath time into a serene escape as the calming aroma of lavender envelops you, the delicate notes of rose soothe your senses, and the tranquil essence of clary sage helps melt away stress.
These natural bath salts offer a rejuvenating soak that pampers your body and uplifts your spirit.
Crafted with care, "DreaMe" invites you to immerse yourself in a world of pure bliss and self-care. Treat yourself to the luxury you deserve with our Lavender, Rose & Clary Sage bath salts.