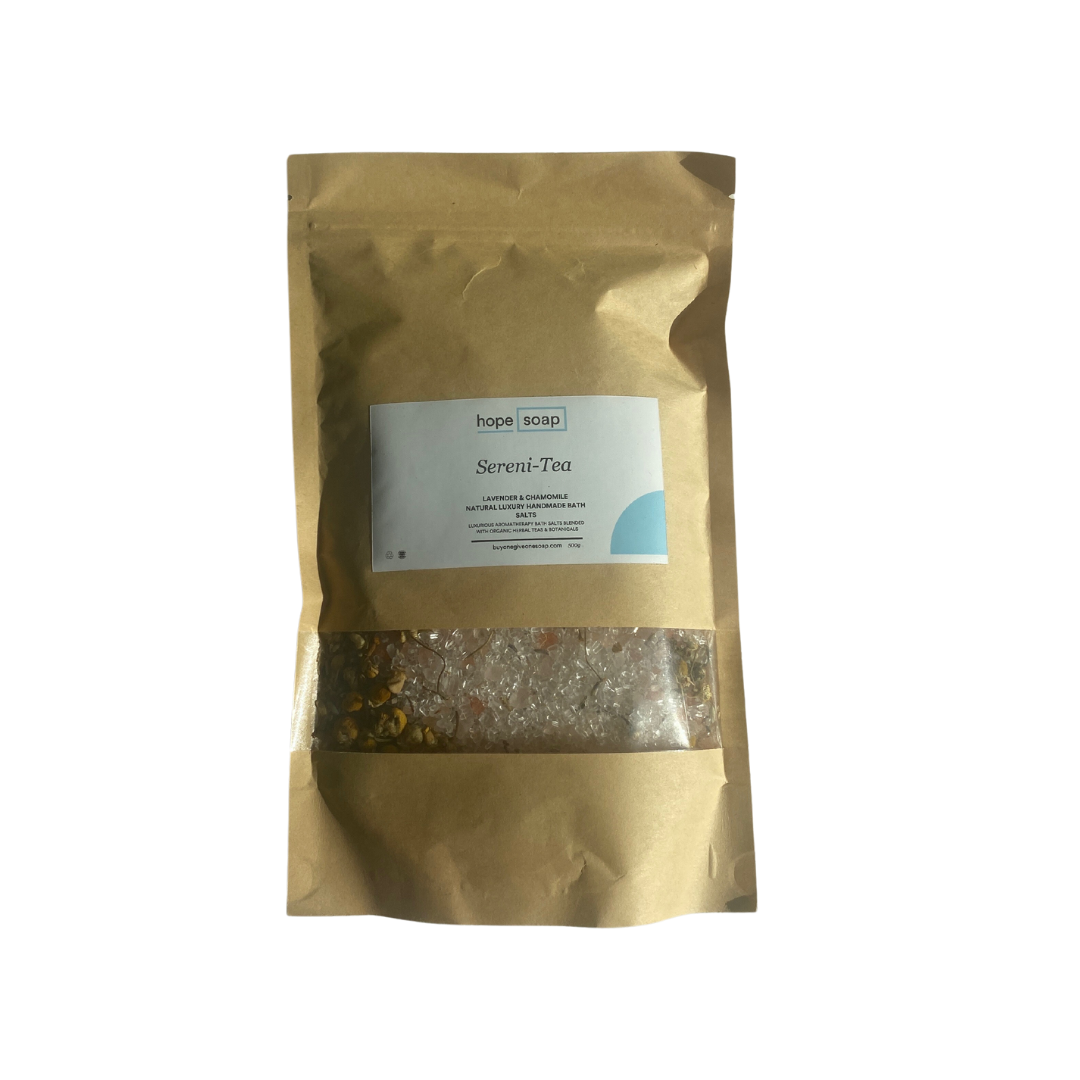 Sereni-tea | Natural Bath Salts
---
Elevate your bath ritual with our exquisite handmade bath salts, "Sereni-Tea."
Immerse yourself in tranquility as the serene blend of lavender and chamomile fills the air.
Crafted with natural ingredients including Epsom salt, Himalayan pink sea salt, and baking soda, these luxurious bath salts offer a soothing escape for your body and mind.
Indulge in a moment of self-care as the calming Lavender and Chamomile work their magic.